Welcome to Our New site
****THERE ARE CURRENTLY NO PUPPIES AVAILABLE AND NO LITTERS PLANNED FOR QUITE SOME TIME- I DO NOT KEEP A WAITING LIST****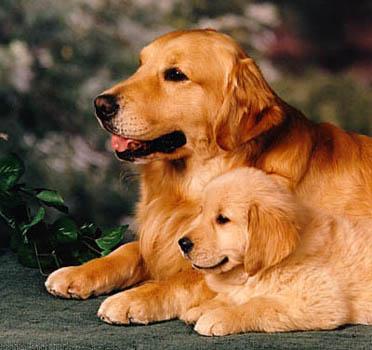 Thanks for stopping by. I hope you enjoy browsing through my pages.
The site is updated regularly, so drop by every now and then to see what's new.
If you have any questions about my dogs, or Golden Retrievers in general, please feel free to email me. If you wish to enquire by phone, please ring me at home or on my mobile.
PLEASE NO PHONE CALLS AFTER 9PM
PLEASE DO NOT SEND TEXT MESSAGES AS THEY WON'T BE ANSWERED
Enjoy your visit & please sign the guestbook!
Michelle Strain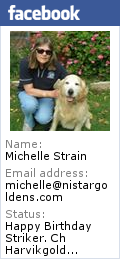 Create your badge